The Mini Nationals: Real Steel Round 7
& Wild Bunch Round 4. 17th July '04
Friday Afternoon
Christine puts up a very wet tent (she only packed it up yesterday in thick fog in Cornwall ! ) Pooky and Penny are happy to sit and watch, they call themselves crew members but don't seem to do much crewing...
Crew member Chris with a soggy tent.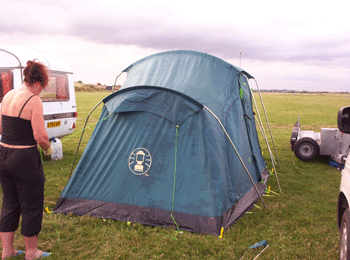 The Mini Nationals saw Dean's Mum and Dad coming to watch what their Son and Daughter-in-law spend their weekends doing. They weren't disappointed as Saturday saw not only beautiful sunshine but relatively quiet staging lanes, this led to most of the Wild Bunch, including us, getting record numbers of passes in. We ran a slowest of 13.23 and a quickest of 12.83, with a top speed of 102.91 mph. We tested shift rpm and carb jet sizes through the day. The eight passes on Saturday led us to dial in at an average of 12.93 for Sunday. Helen's best reaction on Saturday was a 0.068, pretty good but as always she's looking to improve.
Crew members Dave and Penny finish off the evening with a nightcap...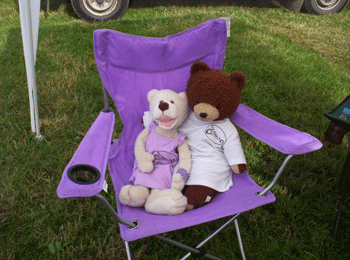 Top "crew members" Pooky and Penny settling in...
The sun's out and we're all getting hotter by the second.
Helen with mum, Christine and Dean's dad, Keith.
Returning from yet another pass...
Dean with his mum, Frances.
Saturday Evening
The team, crew and family all headed out on Saturday night into Stratford for a meal and drinkies. A great night was had by all, Helen kept the drinking under control (just the one bottle of wine) but Dave seemed to let Penny get a little tipsy back at the pits.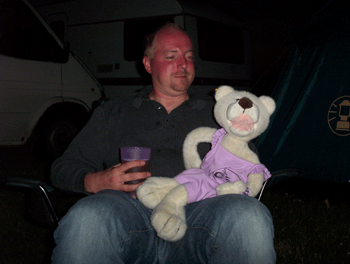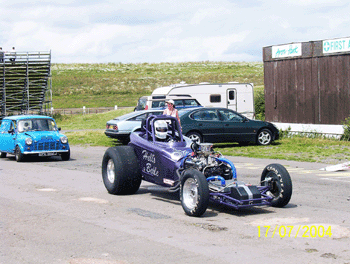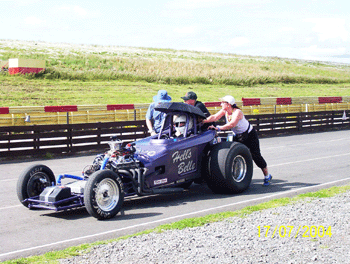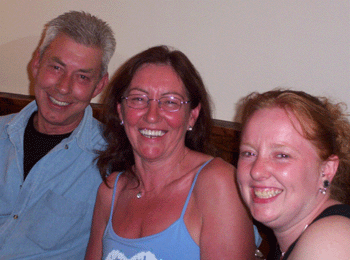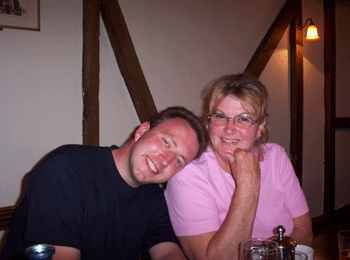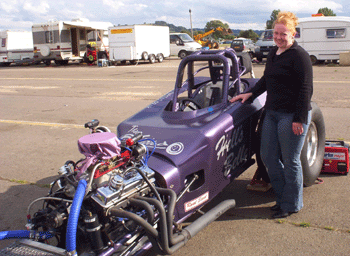 Helen scrubs up well for the evening out