Our Off-Season winter 2004/5
A spot of decorating
The first thing Helen decided to do in the off season was to redecorate the lounge. It was long overdue as it hadn't been touched since moving in. She appeared to put mud all over the walls, and after the first coat even she was worried! She also started to build wall units to house her new trophy collection.
Helen decides to paint the walls with mud!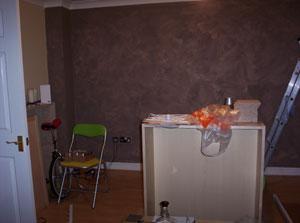 Suddenly Christmas arrived and all the usual excitement arrived with it. It really is a military operation where Helen is concerned! She even kept the photo of the tree from last year to make sure all the decorations went in the correct places this year !!!!!! As usual, team members Pooky and Penny dressed up and sat proudly on the new cushions that Helen seem to take weeks making.
Fun was had by all when all the in-laws ( and out-laws ) joined us for the festivities. And Helen was over the moon when Santa brought her a new cam shaft. ( No ones told her normal women get jewellery and perfume ).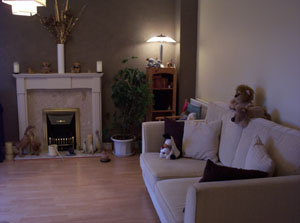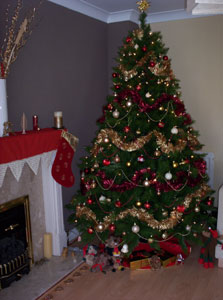 Dean breathed a sign of relief when the walls actually looked like "Chocolate Suede" and not mud, and the trophy's seemed to like their new home too.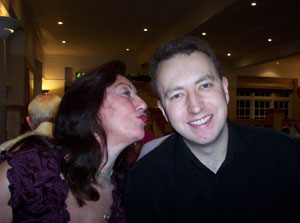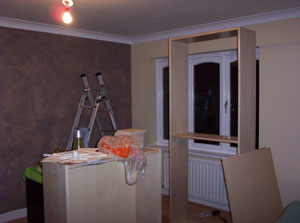 Just look at the size of that new trophy cabinet Helen's building!
Pooky and Penny gave their seal of approval.
It all looked a lot better after the second coat.
The trusty crew dress up for the occasion yet again.
Christmas eve meal, and Christine doesn't worry about there being no mistletoe.
Boxing day started with a lovely country walk for Helen and Chris. A local walking group organise the walk every year, and lets face it some of us need the exercise.
More activity followed for Helen and Dean as they put some more garden lighting in. They managed to choose one of the coldest days of the year to do it !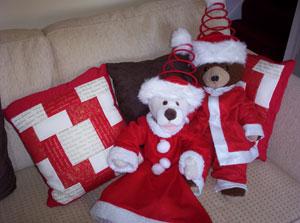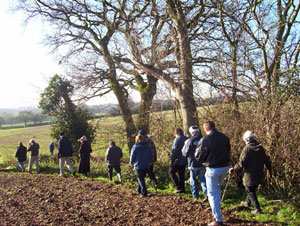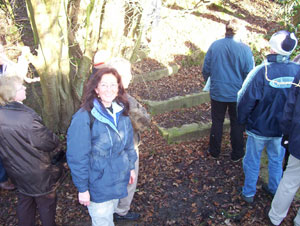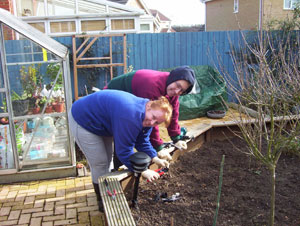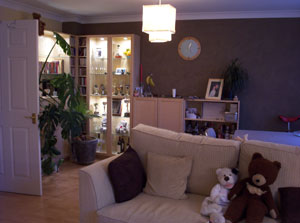 Getting the tree to look like this is a military operation!
The Boxing day country walk.....can you spot the red head?
Chris with the walking group
Putting in some garden lighting...they need the exercise after all that Christmas pudding !