Meet Hell's Belle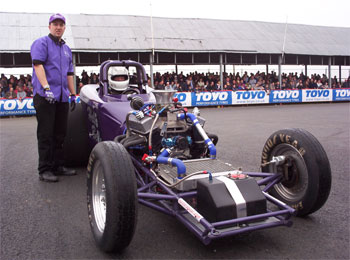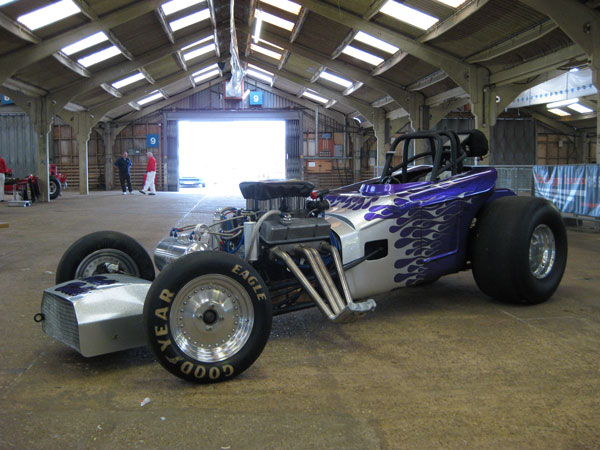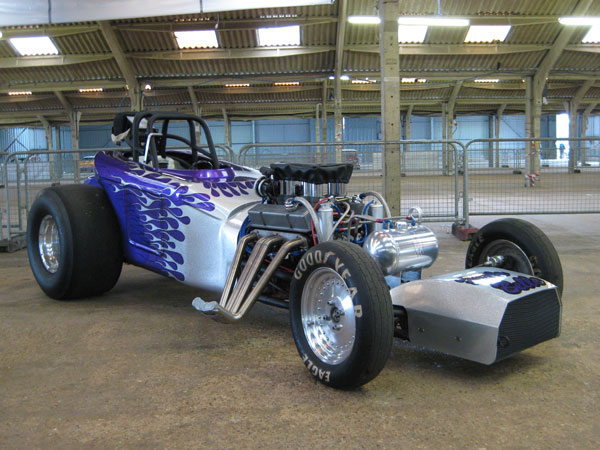 Corr!
Hell's Belle is the heart and soul of Team Twisted, a 23T bodied Altered she motivates the team and provides hours of fun for all the family!
Most recently, (Spring 2009) the Belle have received a full make over. She now sports Hilborn stack fuel injection instead of the carb, and is now very sparkly with purple metal flake paint and silver metal flake flames. The new ally fuel tank has also received some pinstriping from our own crewman: Stevie G.
Back in June 2005 Hell's Belle had an engine upgrade, moving from the 305CI to an all new 420CI (6.9litre) small block Chevy engine. At the same time we freshened the two speed Powerglide transmission and torque converter to match the power from the new engine.
Out back is a 9 inch Ford axle with a limited slip diff, and those 33inch slicks help keep her glued to the straight and narrow.
For more information on the racing series and event dates follow the racing links.