Wild Bunch Round 2 & Real Steel Round 3
15th-16th May '04
Friday we arrived in good time and started the weekend with a cup of tea in Kevin and Alec's camper... (WB34) such a hard life...
We set up camp and looked forward to a weekend with good weather and great track time.
Friday evening and all is calm....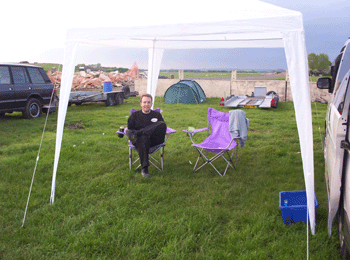 Sunday is competition day and we dial in with 12.82 hoping to repeat Saturdays consistency. The first two passes didn't quite hit the nail on the head and the heat of the day started to show on both driver and crew chief. Keeping cool in the staging lanes became a priority and an umbrella and bottles of water became essential.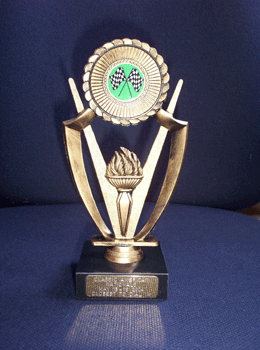 Our reward for a weekends work..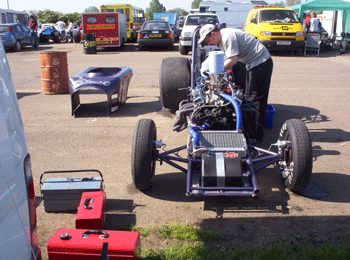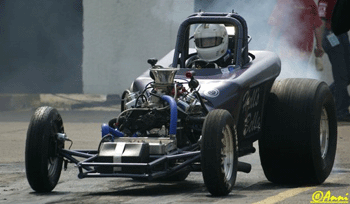 Saturday morning arrives along with the sunshine and 20degree+ temperatures. We managed 5 passes during the day and improved through the day to a best of 12.79 at 100.88mph with reasonable consistency.


Hot and sunny and Saturday morning tinkering gets underway.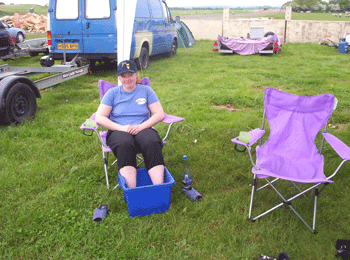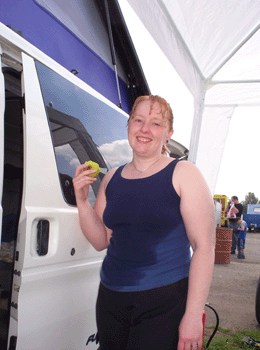 Keeping cool tactics for in between the rounds.
Hot weather calls for drastic measures!
Following a few pauses in competition the Wild Bunch resumed racing with a third and final pass. Helen was excited on two counts, one producing some smoke on the burn out (see above) and secondly the pass resulted in a 12.833 only 0.013 off our dial in!
Cold showers kept Helen from fainting, but the inpromptu wet t-shirt contest may have caused a few faints of it's own!
At the end of the day we didn't get placed in the top four for overall performance, but we did receive the trophy for "closest to dial in" for our last pass. Wahey!