Helen's first time out!
After a wet start to the day, Sunday the 15th of February proved to be a great day in Team Twisted's first season.
The Pod was not too busy and after drying the track the RWYB kicked off at about 12:30. Helen has her license back from the DVLA so she signed on for the first time ever.
Having never been down the dragstrip before, not even in a road car, Helen took the bit between her teeth and warmed up with a total of four passes chipping seconds off each pass as experience grew.
All signs of nerves had disappeared once she'd reached the start line and Dean was left thinking he might never get another pass down the strip!
The day ended with a fastest pass of 15.0s at 96mph. A slightly leaky water pump and a huge grin on Helen's face brought the day to a close.
Yet again we made new friends and would like to thank Richard for helping with the crewing during the afternoon.
Finally the sun came out and Hell's Belle is ready to go!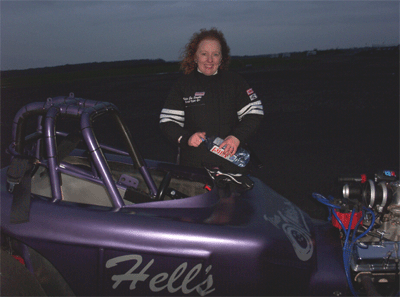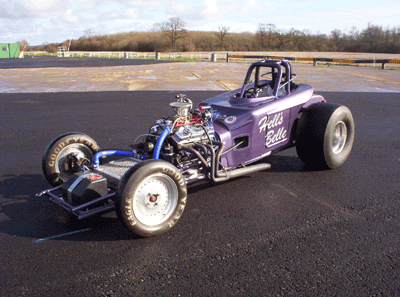 Helen after a great day out....... try and wipe that smile off!