Real Steel Round 2 & Ultimate Power Series Round 1
1st-3rd May '04
Friday Afternoon
6pm sees the arrival of our first MSA event of the year, the pit was very busy and the space allocated to the Wild Bunch leaves a little to be desired. We set up camp and looked forward to a weekends racing.
Pit space allocated to the Wild Bunch!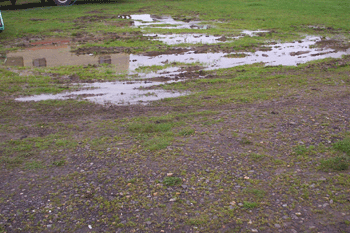 Sunday
The morning started wet so more rain watching and eating took place, but the afternoon saw blue skies and sunshine and a track that eventually dried. Due to the late start Sunday saw only one qualifying round for the Wild Bunch and we didn't make our best time or speed qualifying 5th out of a field of 9. But Helen was quick off the mark again with a 0.103 reaction time.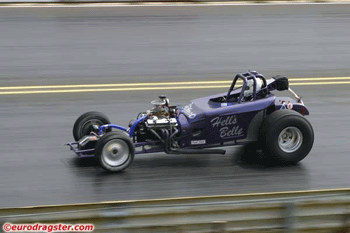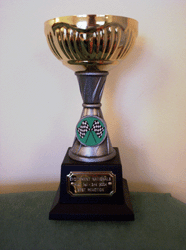 The weekend is not a complete washout ...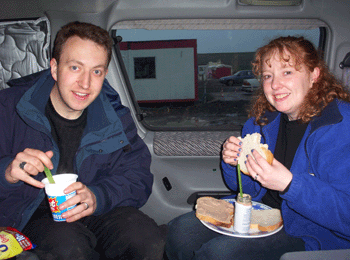 Saturday
Dave arrived promptly in the morning and joined us in a marathon rain watching session. Rain did stop but not for any length and no racing took place at all. Good 'ol blighty....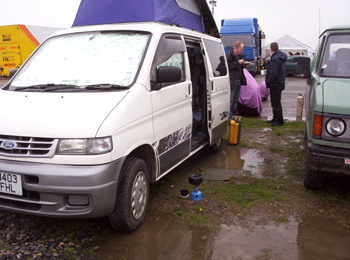 It's not actually raining at this point, but it's not actually dry either...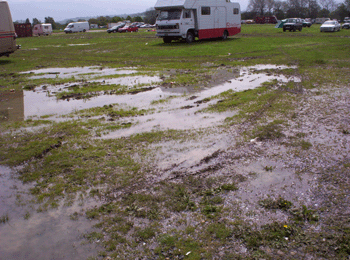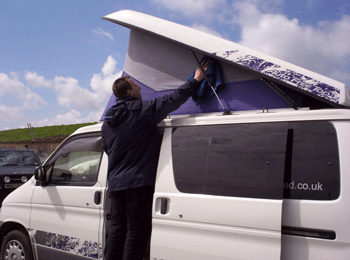 When rain stops play...... we eat...it's tradition....
More rain, and by Monday the puddle has grown somewhat...
A chance to dry things off before returning home.
Monday
Once again the morning rain put paid to an early start and the track opened for racing at 3:20 in the afternoon. Due to the late start, the running order and 5pm noise curfew, The Wild Bunch didn't run. Trophies were again presented form the qualifying round and Helen won her second Best Reaction trophy.